Student Work


Portfolio made in a pandemic at Chicago Portfolio School. *rip

Live music is great but the concert experience can suck. Listen at home on a Marshall instead.
GIVEAWAY STUNT
Old tickets for a new type of show
SPOTIFY PARTNERSHIP
We're creating a private Spotify
playlist for Marshall owners only.
QR code to access included in box
OUT OF HOME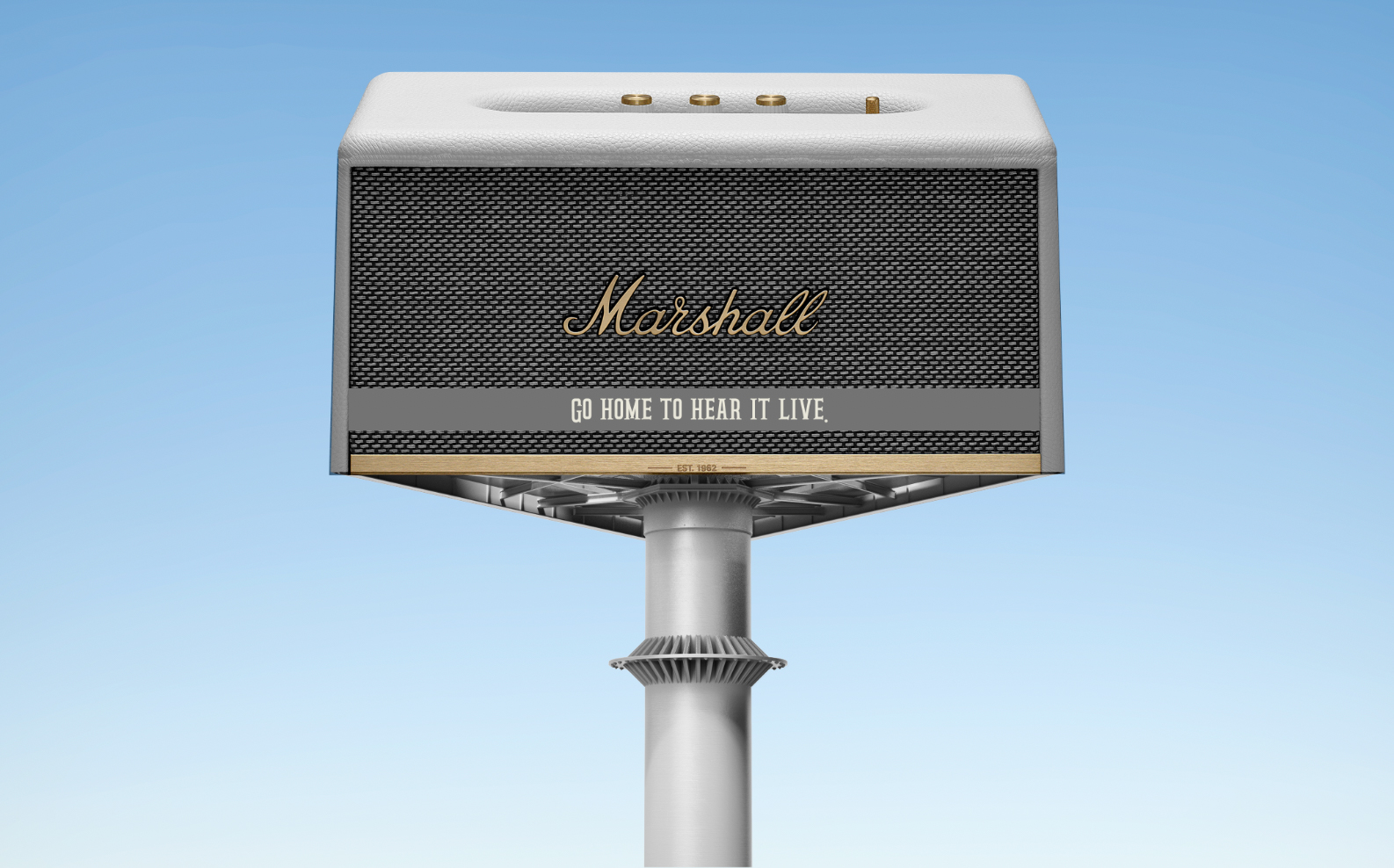 Almost 1/3 of all Americans live within a 500 mile radius of Wisconsin, making it the perfect place for a weekend trip.
SOCIAL
localized Instagram stories served to Chicagoans, Friday at 5pm.
BANNER: YELP
Goodwill runs on donations. Yet in one of America's biggest cities, Chicago, donating is extremely inconvenient —there's only one donation center, and it's downtown. The city is also filled with old, unused newspaper dispensers, up to 6 on any corner.

Let's solve both of these problems by giving these aging relics a new purpose as Goodwill Drop Boxes, making donating easier for the average Chicagoan.
IDEA BOARD
PRINT
Because we were turning old newspaper boxes into donation centers, it felt fitting that
we announce the new program in the Chicago Tribune and the Chicago Sun-Times.
OUT OF HOME
We always use "tomorrow" as an excuse, but with an average of only 27,375 days on Earth, let's create an urgency for today.
PRINT
The energy at sporting events is high. Fans are about to witness athletes at their peak physical fitness. This placement feeds off the determination, hard work and passion that is in the air.


STUNT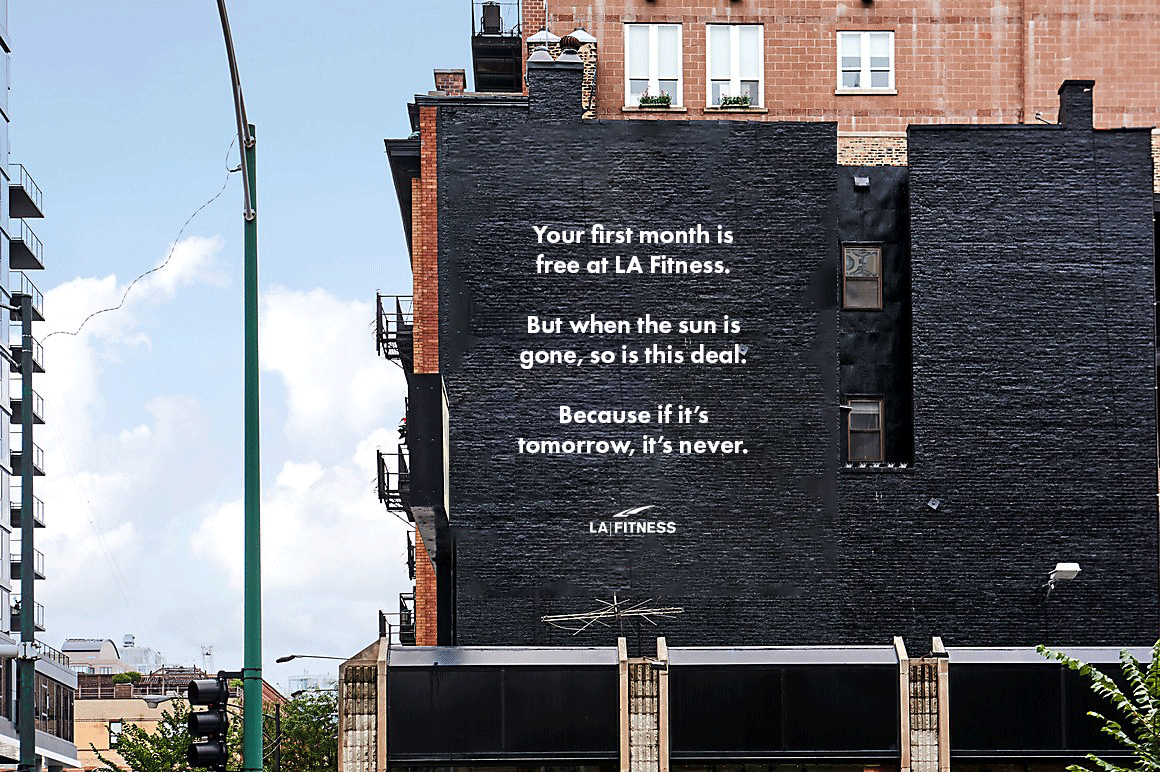 We set up a structure that casts a shadow on the side of a building as the sun rises, revealing a one-day-only promotion. As the sun sets, the words disappear and so does the promotion.
OLV
The third week of January is known for being the coldest, dreariest time of year.
Let's fight it with the best parts of summer: enjoying a blizzard on a hot summer day.
Blue Moon-Day
speciality Blizzard
teaser executions promoting DQ's
Break From Winter activation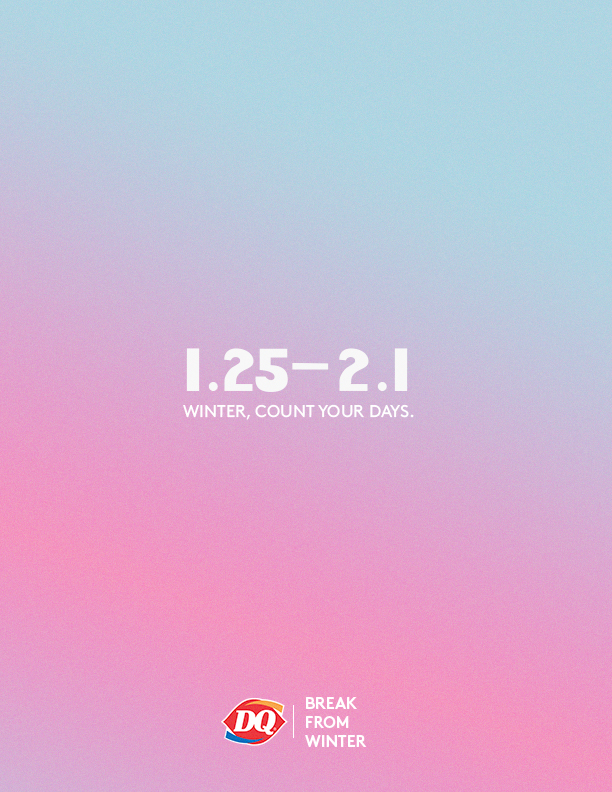 OUT OF HOME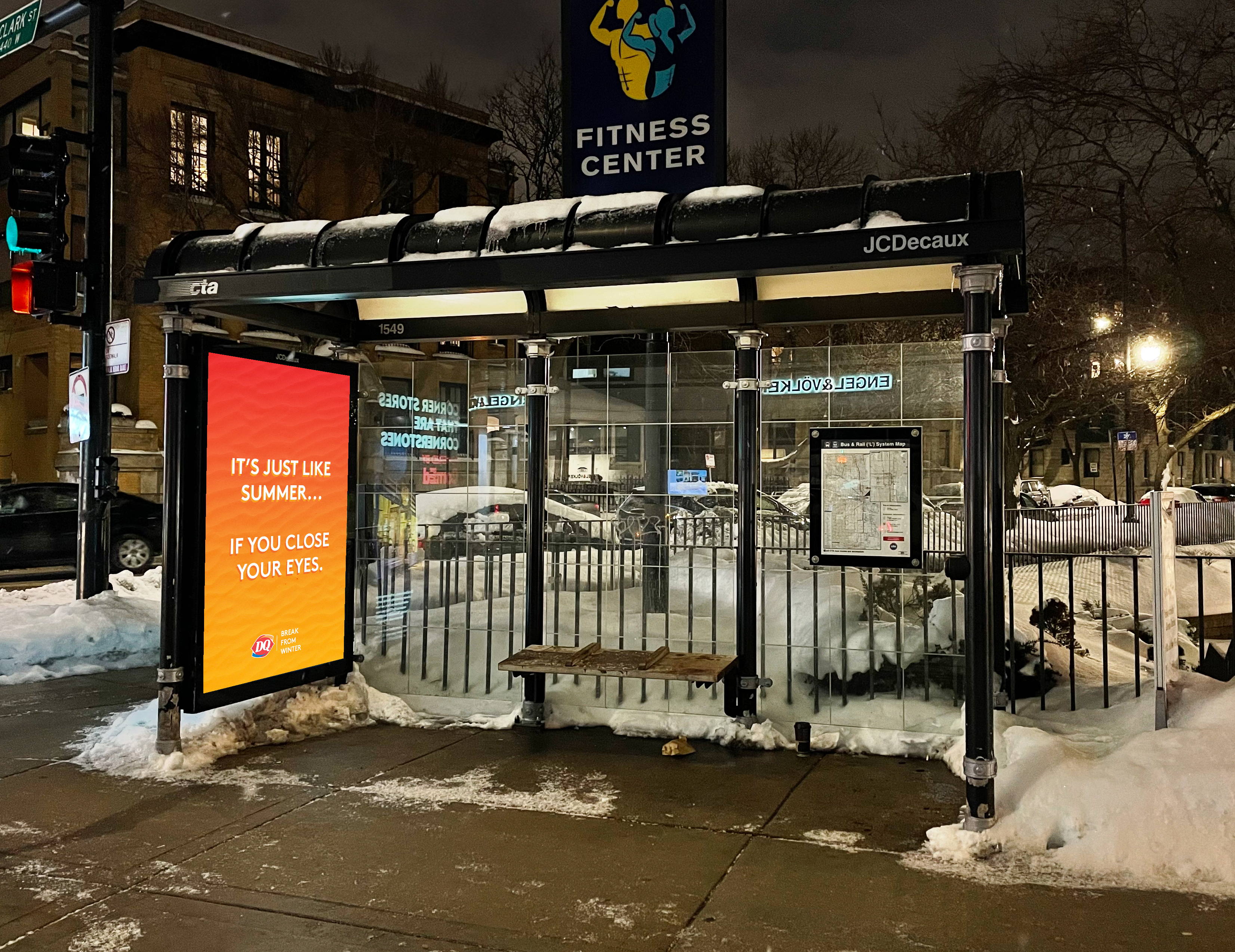 taking over heated bus shelters in the snowiest cities
SOCIAL
---